Coming Soon: The New Community Community Well
Our Vision and Purpose
Support our community with non-sectarian programming open to everyone, for the wellness of body, mind, and spirit — and the development of communitarian values.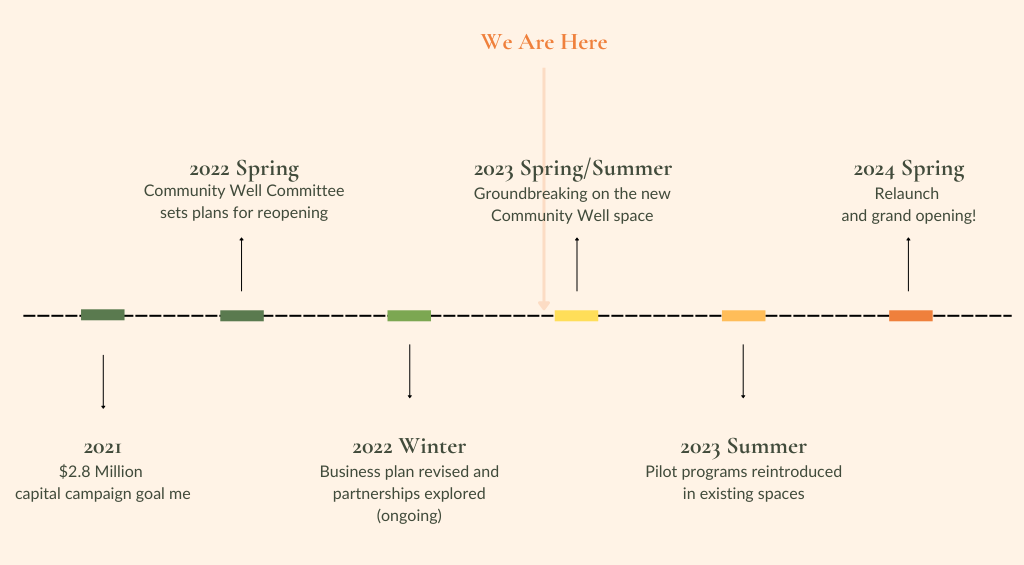 We're actively seeking for- and non-profit businesses and startups:
Organizations commit to the shared mission of the Community Well, through partnership and collaboration
Hosting services in the center allows increases visibility and allows for enhanced marking
The center provides a "whole is greater than the sum of its parts" value proposition
Get involved and find community here, with plenty to do:
There will be "always something happening"
A broad range of programs and activities for all ages
Physical wellness activities such as yoga, Pilates, aerobics, massage, and shiatsu
Programs for children and families
Counseling services
Recreational, educational, and cultural activities
Non-sectarian; all are welcome!
Grand opening planned for early 2024
Currently expanding our program model on our existing footprint
$2.8 million new construction/renovation
Approx. 2,450 sq ft new space featuring a large multi-purpose atrium and café space
100% accessible building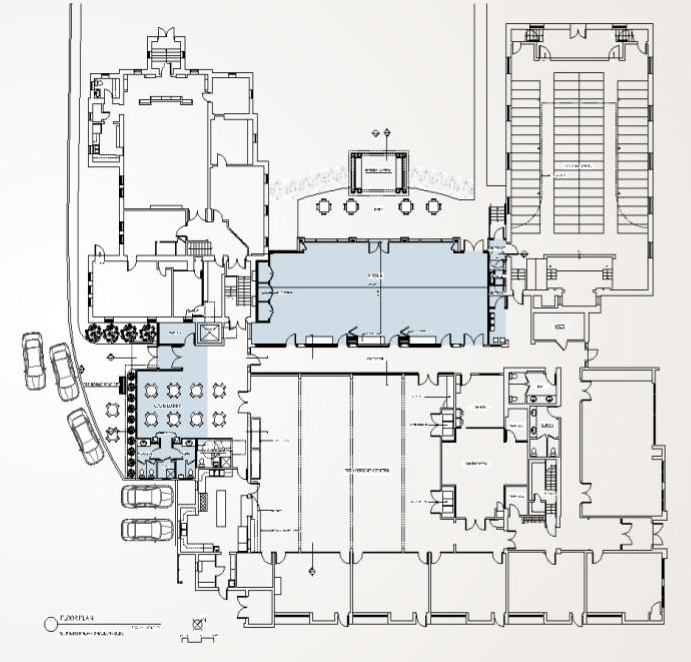 Join our mailing list and you'll receive the latest information about programs, partners, and opportunities at The Community Well.