INDIVIDUAL, COUPLE, & FAMILY COUNSELING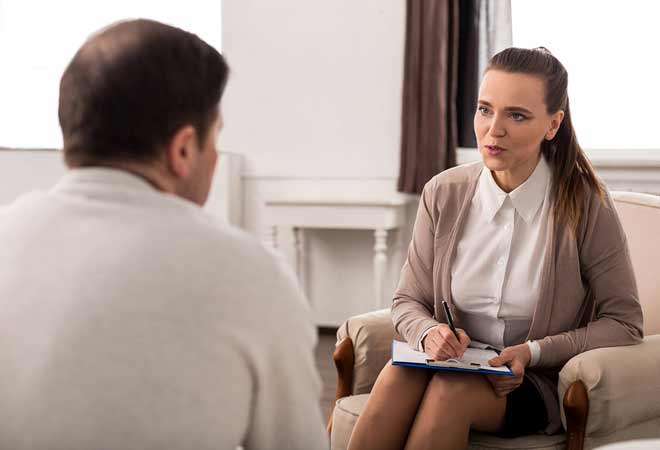 At the New Directions Center we partner with Council for Relationships (CFR) to offer our counseling services. CFR is a not-for-profit organization based in Philadelphia with satellite locations in PA and NJ. At the time of your first visit, you and your clinician will begin to work towards a treatment plan that is mutually agreed upon and meets your specific mental health goals and needs. The New Directions Center is committed to providing quality, affordable counseling services to all in need, regardless of ability to pay. A sliding scale is available on a need-based basis and will be assess during intake.All of our counseling services are provided by licensed therapists and professional counselors.
Let's face it, life in the twentieth-first century is full of challenges. We are often faced with life events that are difficult to sort through, and sometimes we are confronted with problems that are too difficult to manage alone. Relationship problems, work-related issues, parenting challenges, depression, grief, aging parent concerns, and chronic health difficulties are just a few examples of common difficulties that can diminish our abilities to manage activities from one day to the next.
We understand that with a committed relationship comes work. Seeking couples or marriage counseling could be the right step for you and your partner if you are currently facing challenges in your relationship. Among other things, NDC clinicians can help couples prepare for and enrich their marriage by:
Helping couples to identify expectations and hopes for the marriage.
Aiding both partners in understanding how their respective personality types and differences influence the relationship.
Teaching couples to recognize how extended family issues affect the marriage.
Providing skills to help couples cope with the unique circumstances and stresses of their marital situation.
Family counseling is an effective, proactive approach to managing challenges in the home. Our expert clinicians have many years experience working with family units to overcome difficulties and get on the path to happiness and functioning between family members. Sometimes, a few sessions with a counselor can strengthen a healthy family at normal stages of development when stress is high and coping skills may be low. These sessions are intermittent, occurring throughout the life span of a family, and are offered on an as needed basis.

2688 Main St., Lawrenceville, NJ 08648 | info@newdirectionsnj.org