What is time? What is energy?
How can you get more time? How to do you manage your energy?
Join Romy Toussaint, the "Energy Queen" for a 4 week fun interactive workshop where you will explore how you manage your time and energy; learn self awareness and self care tools that will change how you approach your day, keep you present, productive, less stressed, and focused on presence wherever you are. Energy that gives you more POWER. Dress comfortably and prepare to have fun, laugh, dance, connect to yourself and others!
This 4-week workshop begins on Saturday April 28th, and runs for 4 weeks on:
4/28, 5/5, 5/12 and 5/19 from 9:30am to 11:00am in the Chapel $19 per week, or $65 for the series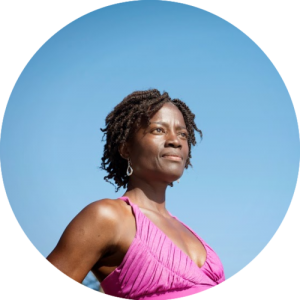 About the teacher-Romy Toussaint is a lifetime student of Yoga and meditation.  She has been teaching Yoga and mindfulness for over 20 years.   She is a certified conscious leadership coach, a professional speaker and presenter on the benefits of yoga and wellness and mindfulness.  Named "The Energy Queen", Romy provides physical activity breaks, and mindfulness sessions at conferences, workshops, schools and organizations around the country.  She is brilliant at customizing clients needs with all components of mindfulness, yoga, energy, self awareness and self care to meet their needs and create unforgettable and fun events, trainings and meetings.  www.romyoga.com    
The workshop is  located in the chapel at the Presbyterian Church of Lawrenceville
2688 Main Street Lawrenceville, NJ 08648