A New 5-Week Intensive Wellness and Life Coaching Experience–Beginning May 1st
Register here for sessions# 2-4 
Register here for session#5 only-Ask the Health Professionals 5/29
Note-The reduced pricing has now been updated via the registration link. We appreciate your patience while we work to bring you a more cost effective pricing structure to this unique wellness opportunity in our community. If you have any issues with registration, please don't hesitate to contact kbuda@pclawerenceville.org to arrange in payment in-person. 
$16 for each individual session (except #5)

$10 for session #5 alone (separate registration is required)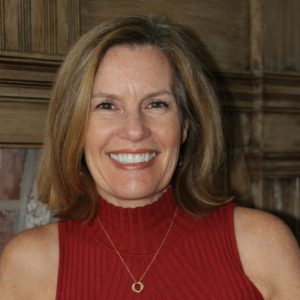 The Community Well is excited to offer a special new workshop series to help you lighten your load – physically, emotionally and spiritually!  Join Tracey Gates, Certified Life and Wellness Coach, for a 5-week journey designed to open you up to new possibilities to help you bring your life into balance.  Tracey and several guest speakers will guide you through discussions and exercises to learn healthy strategies to increase your energy, reduce your daily stress, manage your diet and invite gratitude into your life!  This course is designed in a small group format, allowing lots of time for discussion and individual questions.  To keep this course personal and meaningful, attendance is limited.
Please join us for one, two or all five sessions!
Five Tuesday evenings – May 1st through May 29th, from 7:00 to 8:30 pm in the Lounge
May 1st – It's Time to Get Off the Blood Sugar Roller Coaster-Session#1
Tracey and guest:  Dor Mullins, of The Suppers Programs
The #1 mover for your health is to learn how to balance blood sugar.  Learn about the power of sugar, where it's hiding in your pantry, and how to beat the cravings that show you your body is out of balance.  Session will address how food can be used to stabilize blood sugar and mood chemistry.
May 8th – How To Eat For Energy and Health – with Tracey Gates-Session#2
Are you exhausted and stressed out?  Is your internal gas tank on empty?  In this session, learn how stress can impact your digestion.  Tracey will discuss the importance of "how" you eat, as well as "what".  Learn how to increase the quality of the food you eat, to feel full and more energized, without feeling deprived.
May 15th – Change Your Beliefs and You Can Change Your Experience-Session#3
Tracey and guest:  Romy Toussaint, well-known Energy and Yoga teacher
What story are you telling yourself?  Is your story turning on or off your stress response/metabolism?  Tracey notes that what we focus on expands in our life.  IN this session, learn about stress reduction, clearing the brain's clutter, and the power of breathing and mindfulness.
May 22nd – The Power of Self-Compassion and Gratitude – with Tracey Gates-Session#4
Being grateful is the single most powerful thing you can do to change your life.  When we are grateful, more things show up to be thankful for.  Learn how practicing self-compassion can boost your mental well-being and reduce your cortisol levels.  Session will include exercises in positive visualization and practicing appreciations.
May 29th – Ask The Health Professionals-Session#5
Join us for a "Speed Dating" session with a team of physicians, a nurse practitioner, a life & wellness coach and licensed therapists.  Bring your health and wellness questions and enjoy 10 minutes of one-on-one time with each practitioner.  Receive guidance and referrals.  Free Screenings for blood pressure.
Participating Health & Wellness Professionals:  Brandt McCabe, MD – Cardiologist; Rich Levandowski, MD – Primary Care & Sports Medicine physician; Pam Ford, NP – Adult/Geriatric Primary Care Nurse Practitioner; Tracey Gates – Life & Wellness Coach; and Lisa Burditt and Martha Rinehart, licensed Therapists from The Council for Relationships and staff of The New Directions Center at The Community Well.
Program Cost (Reduced Pricing):
        $16 for each individual session (except #5)
$10 for session #5 alone (separate registration using this same link is required)
(Registration limited to a maximum of 10 attendees per session)
For more information regarding Tracey's Life and Wellness Coaching approach, go to www.traceygates.com.  For more information regarding this workshop series, contact Tracey Gates at traceygates84@gmail.com, or Karen Buda at kbuda@pclawrenceville.org